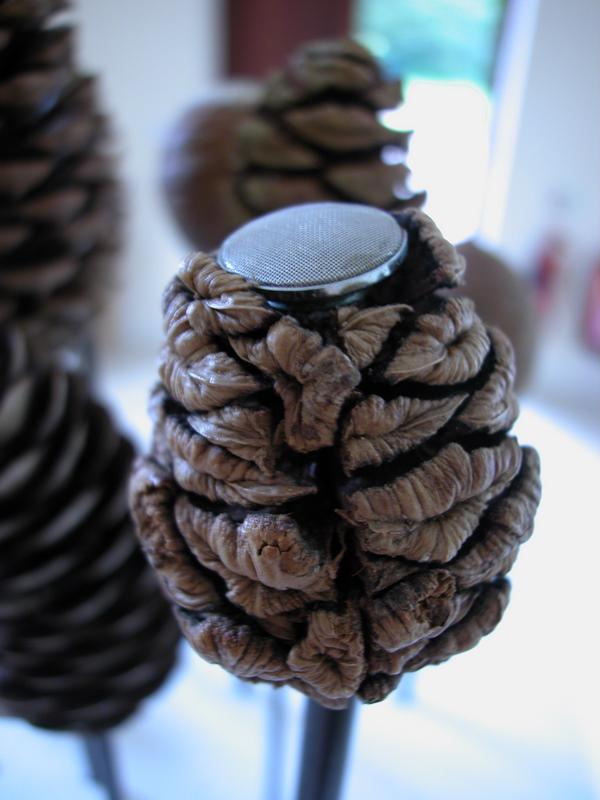 This is an audio installation consisting of pine cones from the Cedrus atlantica, Pseudotsuga menziesii, Pinus sylvestris and Sequioa sempervirens, halved, with headphone buds inserted.
They broadcast the sounds recorded over three weeks during Art in the Arboretum. The sounds ranged from a recording of the dawn chorus, complete with deer barking, to visitors playing in the arboretum and artists at work and talking about their work. The recordings were then played back through a series of mini loudspeakers embedded in pine cones.
While at the arboretum I produced an additional work, Park Meter.
Art in the Arboretum, held in the summer of 2009, was an international project organised by Art in Situ at The University of Oxford Harcourt Arboretum, Nuneham Courtenay, working with eleven other international artists.